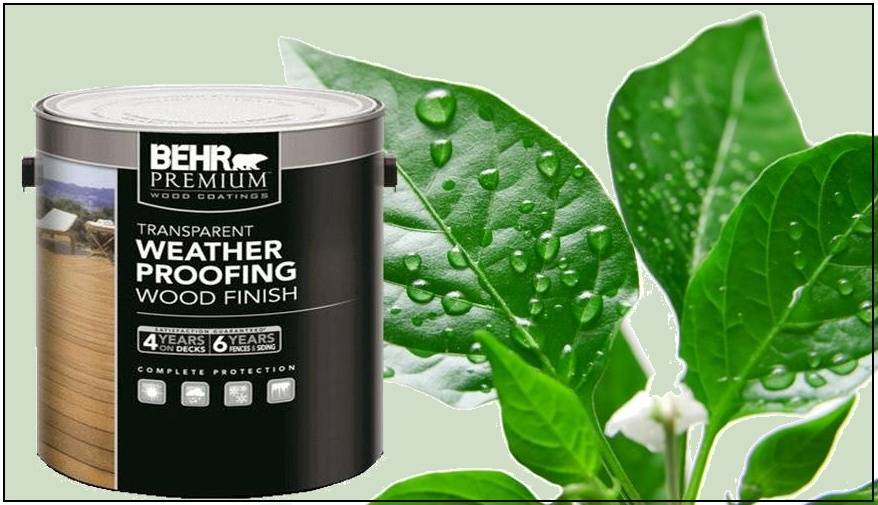 Weather Proofing Wood Stain
---

WHAT KIND OF STAIN DO YOU USE ON THE PONDS?
Our pond kits are completely finished with BEHR's best wood protectant, Premium Transparent Weather Proofing All-in-One Wood Finish, in the Cedar Naturaltone color.
HOW LONG WILL THE WOOD FINISH LAST?
This advanced 100% acrylic formula penetrates deep into the wood to deliver complete protection from the elements for up to 4 years on decks and 6 years on fences and siding. The silicone fortified formula delivers excellent protection from the sun's harmful UV rays. How frequently maintenance coats are required on your pond will depend on sun and weather exposure levels. Often, when the ponds are in direct sunlight the benches may need refinishing more often than the side rails.
Periodically, you can clean the wood surface to remove dirt and residue. This will help with color retention, dimensional stabilization and effective water repellency. If fading or wear is evident and you wish to freshen up the look, simply prepare by lightly cleaning the wood surface (mild detergent and clean water); then re-apply one maintenance coat of stain according to the manufacturer's instructions.
This water based stain is absorbed into the outer layers of the wood, so no stripping or sanding is required prior to refinishing. If you have scratches in the surfaces from day to day use, simply lightly sand them out, and then reapply the stain.