Fish & Pet Habitat
---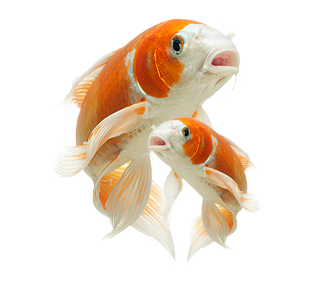 CAN I PUT FISH IN MY POND?
Yes, the liner that we use is fish and plant safe.  Fish add a wonderful element to your pond.  They are colorful and graceful and contribute to a balanced ecological environment.  Treat them carefully and they will repay you with many years of enjoyment.
HOW MANY FISH CAN I HAVE IN MY POND?
The size of your pond generally dictates the number of fish it will accommodate.  Overstocking will create an environment that requires more maintenance.  Too few are far better than too many. Fish will often reproduce and the can grow quickly in a pond environment.   A general rule of thumb is 1 inch (2 cm) of fish for every 10 US gallons (38 liters) of water. You can increase the number of fish by adding more filtration. Koi are more specialized than goldfish and typically need more space in a pond.
CAN YOU GIVE ME SOME TIPS FOR SELECTING FISH FOR MY POND?
* Clear, bright eyes
* Undamaged fins
* Scales should be smooth, not sticking out and no red blotches
* No ulcers or bumps
* Active, lively swimming
* No white spots (salt grain size) or white cottony growths on the fins or body
* Gills should be red inside, not faded or discolored, and not distended or puffy.
* Try to avoid selecting fish from a tank or pond that contains any sick or dead fish
Choosing fish that are healthy from the beginning will help avoid future problems.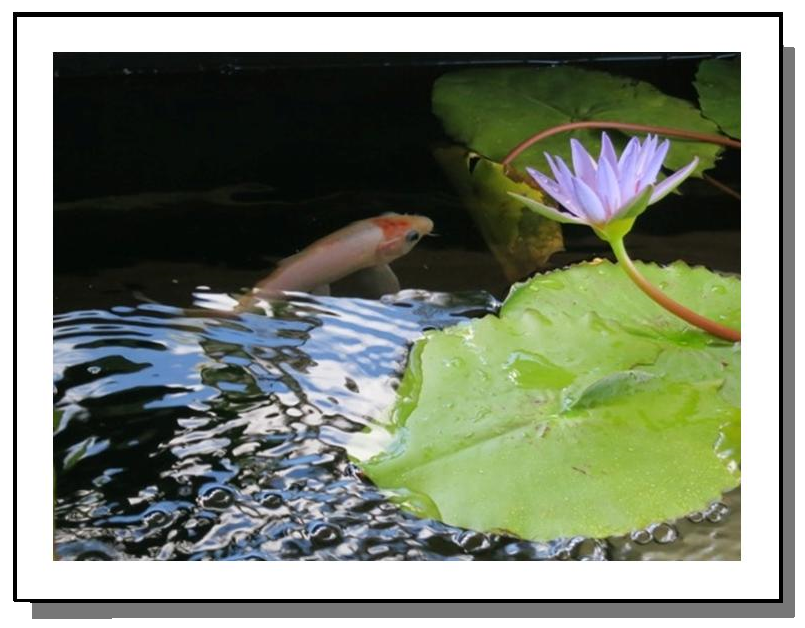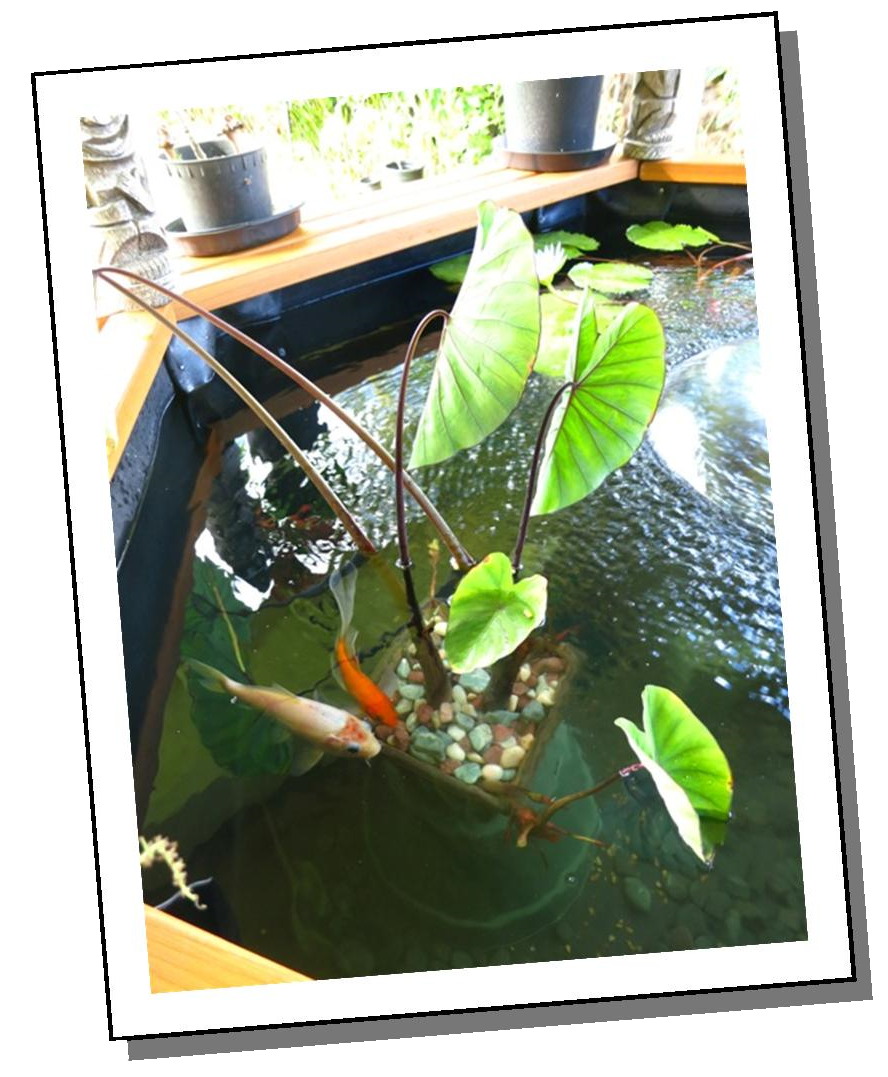 WHAT ARE THE MOST POPULAR POND FISH?  
Goldfish can generally be kept in smaller ponds than Koi.  There is a large variety of different species available.  Goldfish can get quite large, up to 12 inches (30 cm) in length.  Common varieties include: Sarasa, Comets, Red Fantails and Shubunkins.
Koi fish are some of the most beautiful fish in the world. Because of this fact, koi are the fish most commonly associated with garden ponds.  Koi have been raised in the Orient for centuries, with the earliest colored varieties dating back two hundred years.  These fish can regularly live to be 60 years old or more, making them life-long pets.
WHEN AND HOW DO I ADD FISH TO MY POND?
You should wait at least a week before adding fish to your new pond.  This gives the pond time to settle in and to build up some good bacteria to deal with the fish waste.
Treat your pond fish with great care.  Any handling or transportation, even introducing them to your pond will cause stress.  Take it slow when introducing new fish to you pond.  Float the bag that the fish came in on the top of the pond.  This will change the water temperature to match the water in the pond.  Stay in a shaded area or work in the evening, as the sun can quickly raise the temperature in the bag.  Add a small amount of the pond water to the bag and let it sit for a few minutes, repeat this process for about 20 minutes, this will acclimate your new fish to the pond water.  Slowly release the fish into their new home.
Any fish that are to be added subsequently, should be quarantined before they are introduced to your existing population.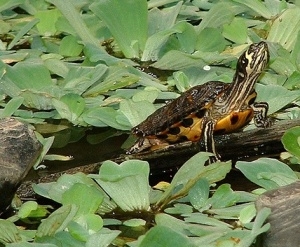 CAN I PUT MY TURTLES IN MY POND?
Yes, Kim's ponds make an excellent turtle habitat.  The liner is safe for turtles and is very durable.  Turtles enjoy the wide open space and it is really easy to build an island in the middle for them to bask on.  They end up with a very natural, comfortable, safe environment to call home.